Mortykai is a child of the legendary heroes of Mordecai and Morty Smith even though Morty is like 14. His main power is to gently caress his victims in uncomfortable places to make them feel ashamed enough to leave the battle and go cry in their closet because their bodies were violated. But he also wears weird smelling perfume that makes everyone uncomfortable of his sensual presence. Please tell me if anything is wrong with my fan character. I worked very hard on it and put a lot of effort into the picture.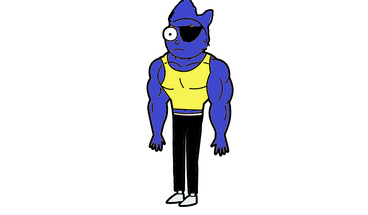 Ad blocker interference detected!
Wikia is a free-to-use site that makes money from advertising. We have a modified experience for viewers using ad blockers

Wikia is not accessible if you've made further modifications. Remove the custom ad blocker rule(s) and the page will load as expected.